All Aboard the Interurban Railway
August 20 @ 2:00 pm

-

4:00 pm

$10.00
Join us for an afternoon aboard the Interurban Railway!
Dan Rager who has just published his sixth book will be talking about the history of this fascinating subject that is in our own backyard. With your ticket in hand join in and enjoy refreshments and special surprises. Tickets are available below.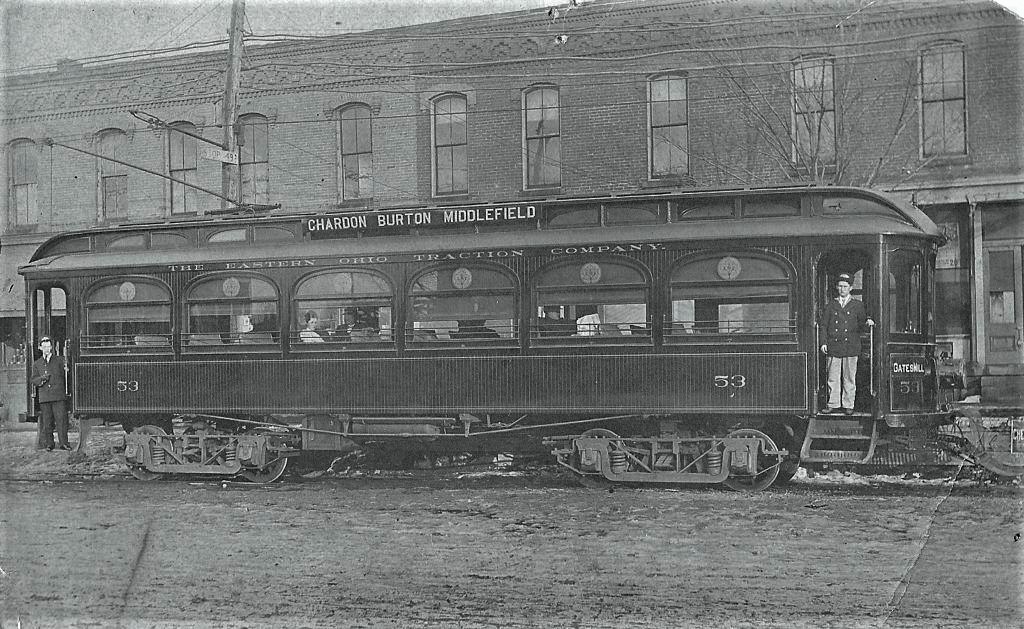 Yes, there was a time when Geauga County was nothing but dirt roads, often impassable, and farms — farms with no easy way to get their produce to the city.The electric railroad known as the Cleveland and Eastern Electric Railway became a lifeline between the farms of Geauga county and the bustling city of Cleveland, according to the historical society. The interurbans, as they were popularly known, crisscrossed northern Ohio and provided economical and efficient access between Cleveland and the countryside. The routes stretched from Toledo to Akron to Middlefield, with two stops in the Chester area. The interurban stopped in Scotland, behind the Thayer General Store, which was located next to Bloom Bros. It also stopped at the Chesterland Caves, where a resort stood, "had a dance floor and picnic tables."Construction of the Cleveland and Eastern Electric Railway started in 1898, Philpott said, adding the line ran from 1900 to 1925.Electricity was supplied by a motor in the Gates Mills car barn, which ran through an overhead wire to the cars, he said.In 1900, there was a massive fire in the Gates Mills car barn, which destroyed several cars and locomotives and the barn itself. To make matters worse, "the track was poorly maintained and there were many accidents,"Yet the interurban served a valuable purpose, Philpott said.It brought milk and produce from Geauga county farms to the city of Cleveland, and mail and other goods from Cleveland to the countryside, he said, adding city dwellers took the train to enjoy the country and those living out in the country took the train to see shows and shop in the city. Groups would even charter the trains for outings and picnics.
Tickets