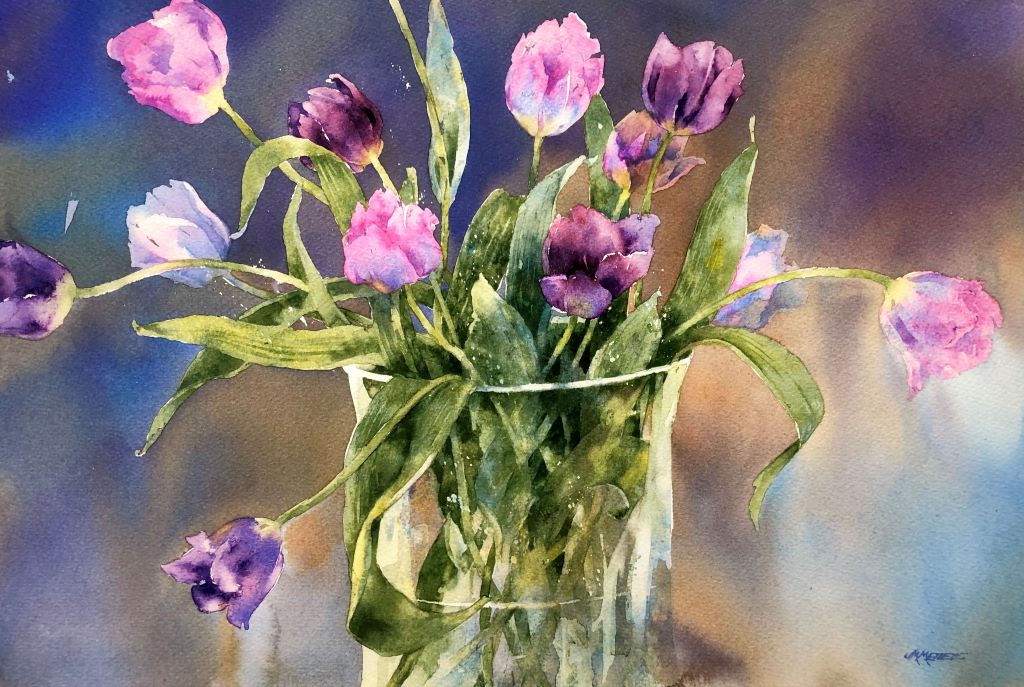 I have lived in Chagrin Falls, Ohio for over thirty years. My paintings reflect the love I have for the Finger Lakes Region of Upstate New York, where my family has owned a summer cottage for decades. As a painter and teacher, I celebrate close-up images of everyday life, and explore the effects of watercolor on a variety of paper surfaces.
I received my formal education at Skidmore College and Kean College. Years later, I became a student of watercolor at the Valley Art Center, and eventually one of their instructors. I am a current member of the Ohio Watercolor Society.
Visit Our Gallery
11110-6 Kinsman Rd.
Newbury, OH 44065
440-739-4128
Tuesday – Saturday 10 AM – 4 PM
Inquire about the Artist's work.