Watercolor Workshop
April 14, 2018 @ 8:30 am

-

3:00 pm

$72.00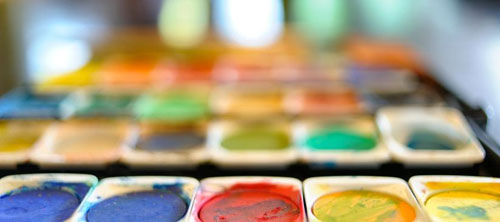 Dale Olson graduated with a BFA degree in ceramics and a degree in education from Ashland College. From there he worked as an Art teacher for four years before going back to school and getting another degree in computers. Afterward, he went into business for himself eventually in the building business.
Dale always kept busy in the art fields studying art history and working with drawing materials pastels, pen and ink and oil painting, before settling on watercolors. Continuing in the art field, he has been an instructor in watercolors for over 15 years. During this time he teaches almost year round, and in the summer he has taught plein air painting around the Chagrin Valley area. He believes in structured lesson plans, which helps artists to achieve their goals. This along with critiquing an artist's work helps them to grow and get better. Dale's work can be seen in the area's various juried art shows to include the Gate's Mills art show and the Fairmont art show.
Beginning Watercolors Outline
Dale Olson – Instructor
Types of brushes, paper, and paints.

Color theory
—  Perspective with color
Brush strokes
— Pushed brush strokes vs. pulled brush strokes
— Flat brushes
— Round brushes
— Improvised brush strokes
Flat wash

Gradated wash

Wet on a dry wash

Wet on wet

Dry brush

Keeping colors fresh

Glazing
Daily time schedule:
8:30 – 9 am Meet and greet.  Set up for class instruction.
9:00 – 9:45  Cover numbers 1, 2, and 3
10:00 – 10:45 cover numbers 4, 5, 6, 7, and 8
11:00 – 11:45 cover 9 and 10
12-1:00 Lunch
1 – 3:00 pm Work on a painting utilizing washes, distance, and glazing
Related Events