Mandala Workshop
May 20 @ 12:30 pm

-

3:30 pm

$40.00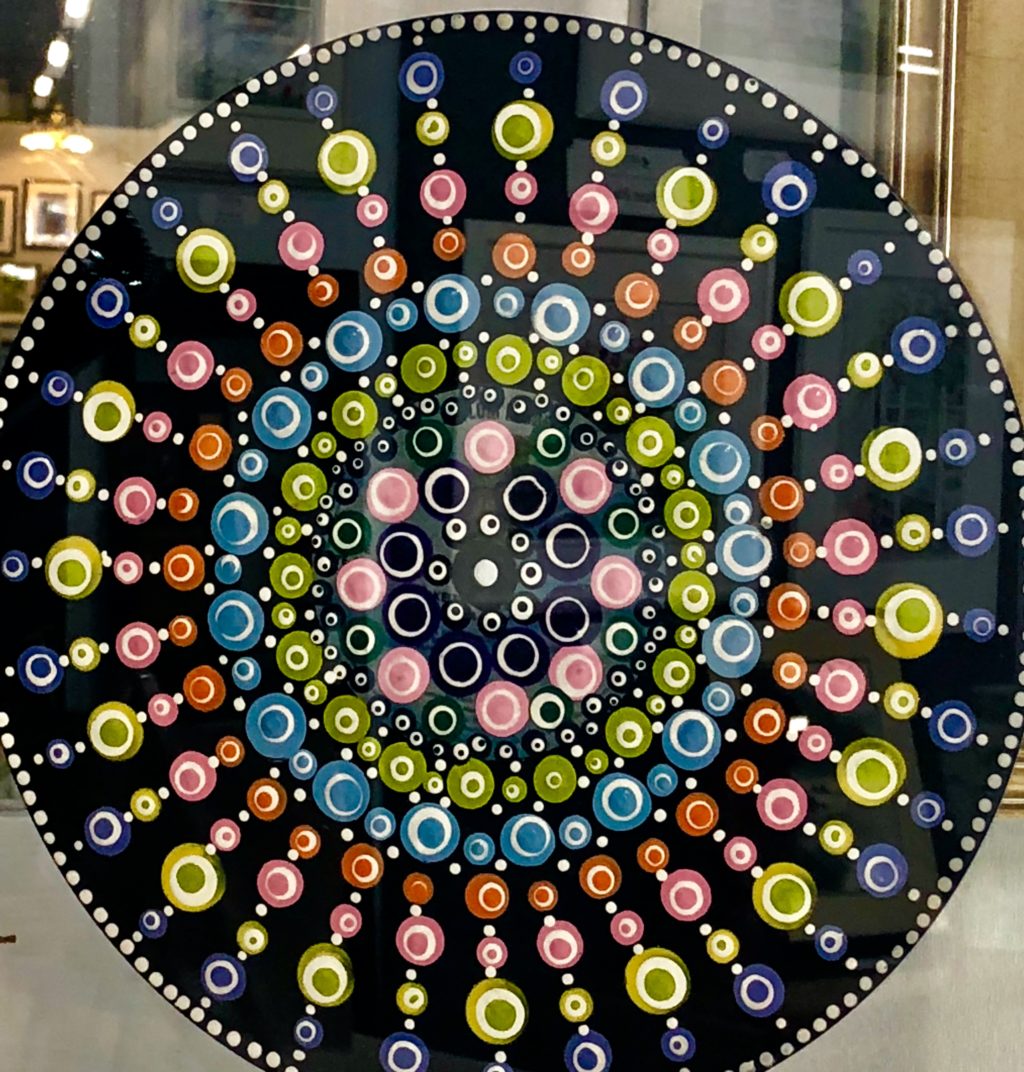 Mandala  Workshop Artisans' Corner Gallery Newbury, Ohio. Right here in Geauga County, you can create art and enjoy the afternoon. If you are feeling the winter blues this is the perfect way to spend the day brightening your spirit! Mandala painting combines a spiritual element to create art to fit your personal style.
Symbolic Meaning of Mandala. Mandalas offer to balance visual elements, symbolizing unity and harmony. The meanings of mandalas depend upon color, geometric elements, and culture. The goal of the mandala is to serve as a tool on our spiritual journey as it symbolizes cosmic and psychic order.
Join us for this fun-filled creative workshop, a mandala kit includes all components seen in the Madala kit photo The kit cost is an additional cost of $20.00 each, the kit is not mandatory to attend the workshop some tools will be available for use.  Register for this workshop below.  Pip Malensek will lead the group in creating your very own mandala in many designs and with colors of your choice on an album.  Albums will be provided for your creation and This technique can be applied to a number of items. For the history of this art form click on the link.   https://en.wikipedia.org/wiki/Mandala 
You are welcome to bring a beverage of choice and a snack.
Register here!